To buy to sell DCB Bank to share
DCB Bank's September quarter results saw the quality of its assets improve on a sequential basis. The bank announced its best current account to savings account (CASA) ratio, while the net interest margin (NIM) of 3.88% proved to be the highest in 17 quarters. However, slippages at Rs 455 crore remained high for the seventh consecutive quarter.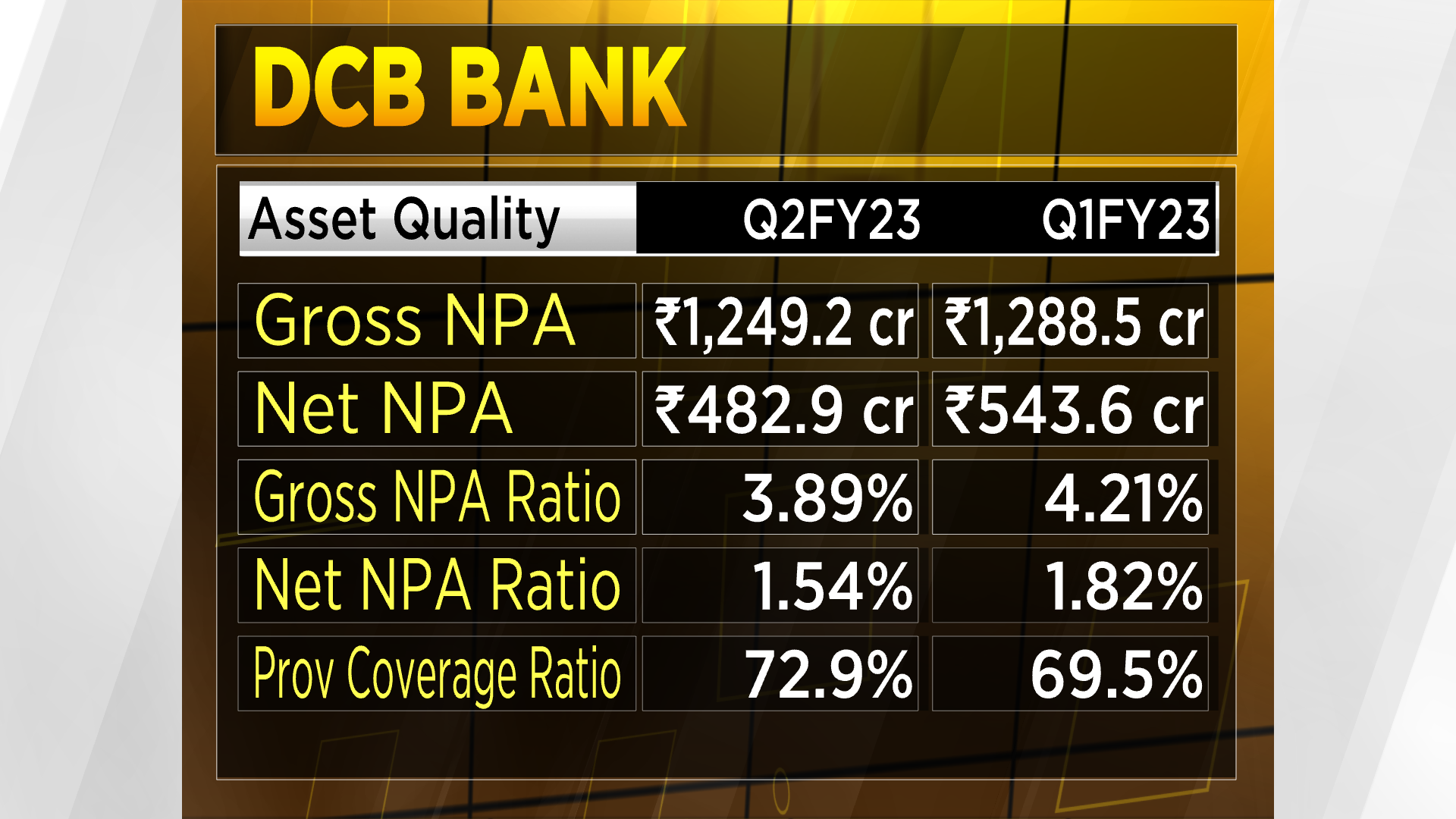 "We expect the slippage ratio to continue to be slightly higher for at least two more quarters before it stabilizes at pre-COVID levels," said Murali M Natarajan, MD and CEO of DCB. Bank during an interview with CNBC-TV18.
For the September quarter, provisions decreased by 11.5% to Rs 31 crore from the June quarter. The bank's net interest income (NII) or base income grew 27% year-on-year, while expected growth was 17% year-on-year. Mortgages contributed the majority of the lender's loan mix.
The bank's net profit increased by 73% from last year to Rs 112.35 crore. On a sequential basis, net income increased by 15%.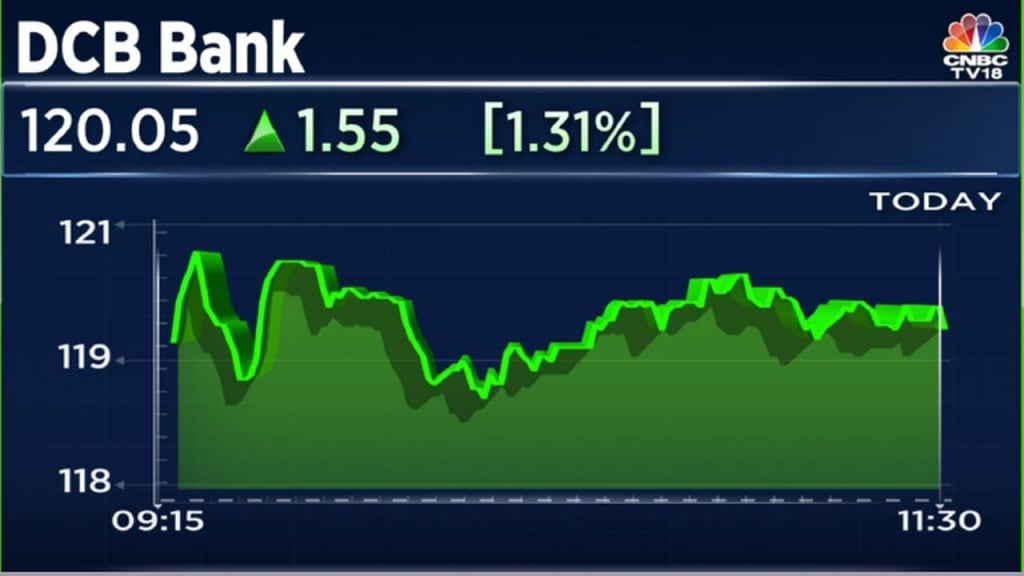 Meanwhile, the bank's restructured portfolio is doing well. "We have never restructured an unsecured portfolio. The majority of our restructured wallet is a secure wallet," Natarajan said.
The bank expects steady growth in its portfolio, with management aiming to double its balance sheet over the next three to four years.
However, when it comes to the cost of credit, whether restructured or accounting, it's all reflected in the cost of credit, management said.
The bank gave guidance on the cost of credit of around 50 to 55 basis points (bps), which is the cost of credit before COVID.
In terms of loan growth, from 2010 to 2020, the bank has grown at a compound annual growth rate (CAGR) of 22%. "We are trying to get the trajectory back to pre-COVID levels. This is why I specify that we expect our loan portfolio to double in about three and a half years with a cost of credit of about 50 basis points," he explained.
DCB Bank does not expect to raise capital until at least next year. Once the bank sees the growth expected by management, it will consider raising capital after one year.
The stock rose 11.20% last week and 17.06% last month. Currently, it is trading near its 52-week high of Rs 122.60.
For the full interview, watch the attached video.