Over the past three years, Bakke said the garden has flourished with the help of community members, donations from various companies, and partnerships formed with many agencies and groups, including the Northwest Iowa Group of Sierra Club. , the Loess Hills chapter of Wild Ones, Sioux. City NAACP and Extension of Iowa State University – Woodbury County.
After clearing the land, Bakke, his sister, and a friend did their best to level the rough terrain by hand. Fortunately, his neighbor came to the rescue with a Bobcat machine. She borrowed a tiller from another church member and posted a request for other gardening tools and supplies on an exchange site.
"The first year, Lowe's, Fleet Farm and Bomgaars helped us by donating all the plants," said Bakke, who filled the shelf and inside of a van with plants for the garden. "All I did was just collaborate, contact different organizations. "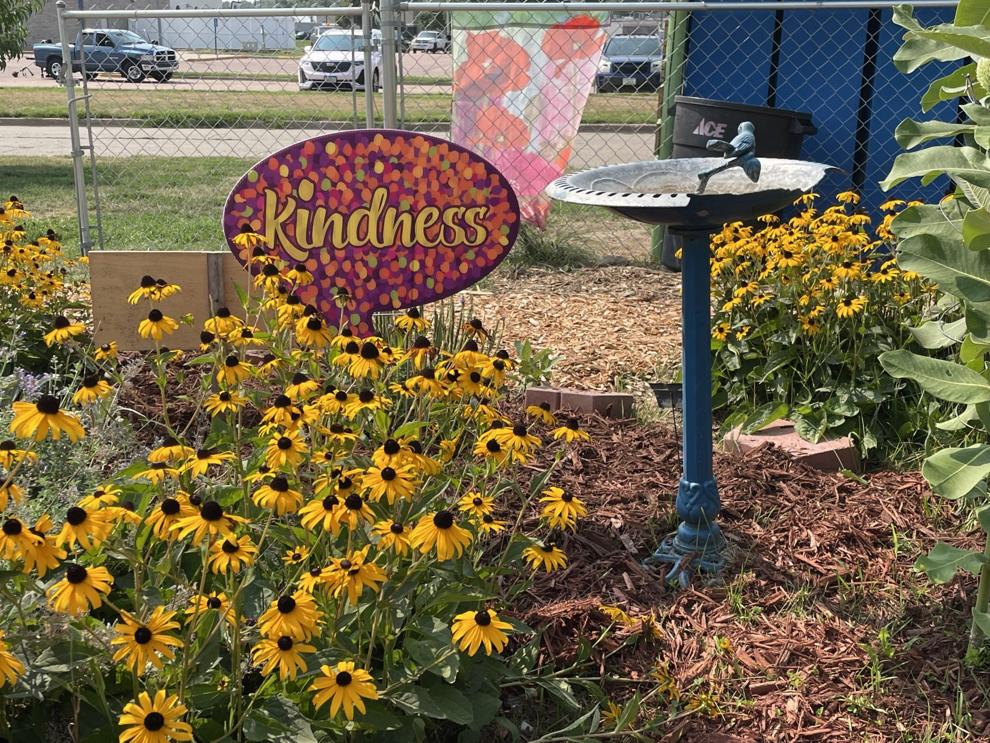 Although Bakke grew up on a farm outside of Hornick, Iowa, she said she didn't have a green thumb. There was "no rhyme or reason" behind the flowers she had originally chosen to plant, other than they were pretty.
The garden continued to transform. Apple, pear, cherry and peach trees have been planted. Vegetable plants have arrived. Compost bins have been built. Benches were offered.